Our product range has passed severe resistance and environmental testing, according to the following regulations:
UNE85-226-87 and
UNE 85-227-87:
Soft body impact test
Hard body impact test.
Windproof test.
Maneuverability test.
Fog saline test (WEISS SSC 450 chamber).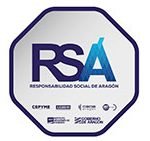 SOMEONE YOU CAN TRUST
It´s not only about product, pricing or service. It´s about creating long-term business relationships with our customers, and this is only possible by hard work, trust, and experience. We are the kind of company we would trust ourselves.
CHALLENGES
Challenges. What can you expect from us: To watch over the needs of our clients.
Innovation: Wide product range, always best quality and top-design.
QUALITY
Never stop innovation. Tomorrow might be too late.
Understand not only your production process, but also your technical and social environment.
Make team. Everyone has to understand that our company name starts on him.
They have trusted Umbelco