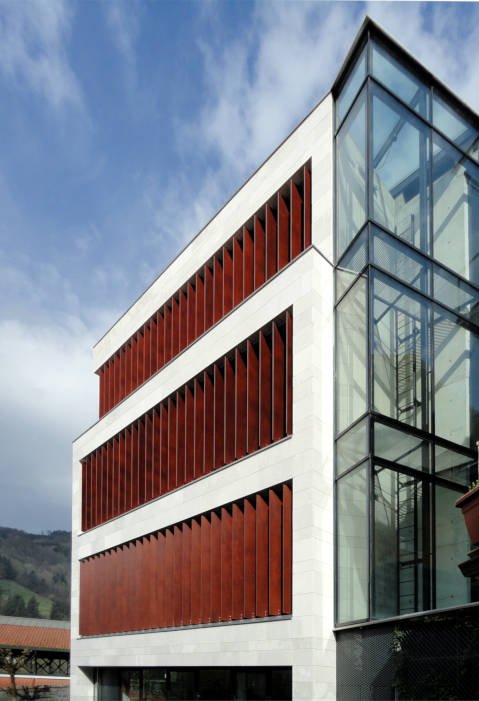 Adjustable Phenolic Louvers UPC
The UPC adjustable phenolic louvers are a solution for those hollows surrounded by a phenolic façade that need an efficient control of the sun light, or projects whose sharp design requires of an  efficient system for sun shading that takes advantage from the caracteristics of its base material.
Adjustable phenolic louvers model UPC from UMBELCO in 200 / 300 / 350 / 400 mm wide  slats, composed by plain horizontal / vertical blades, in thickness of 6 / 8 / 10 / 12 mm.
High resistance metal injected end caps, with 12mm rotation axis. Square aluminum frame in L-6063 alloy, painted or anodized. Manual / Electric handling. Even with proportial part of fixings, supports, and envelopes.
Features

The flat phenolic made slats are 9, 13, 17 in wide and 0.31, 0.39.. in thick, with zamak casting end caps, housed in an aluminium frames.
The slats can be installed horizontal, vertical, or in canopy disposition.