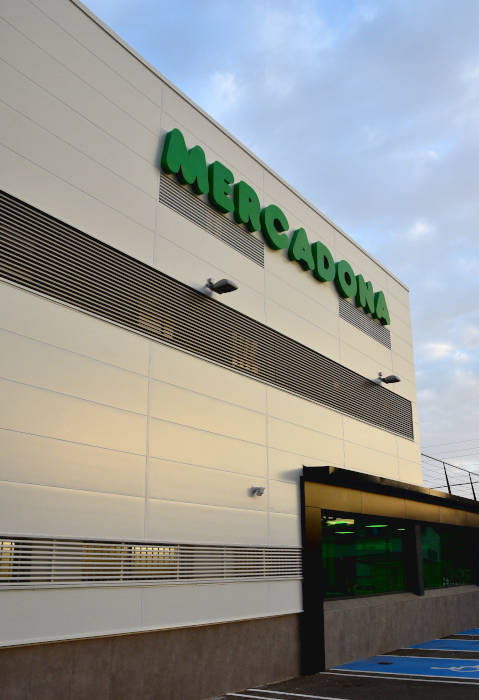 The UMBELCO UPF-35 fixed blades are the smallest but most popular of our tubular range of products. They are composed of a unique shaped 35x35mm slats, that combine both performance and sleak looking, and a high resistance aluminium support (also available in steel for additional protection), in order to get a best performance product in a popular range of pricing.
Small tubular sun-shading model Umbelco UPF-35 composed by pre-painted (COIL- COATING process), aluminium, high weather resistance, trapezoidal slats (over 400 hours salt-spray test in WEISS SSC 450 chamber),  0º inclined, with variable pitch between blades. Whole set supported by extruded aluminium (L-6063, T5 treated) or profiled galvanized steel tubular brackets, fixed by patented and no-return clipping system which allows thermal expansion of the slats without additional riveting. Including pp direct fastening, assembly and cleaning.
Features

The versatility of this louver starts on its brackets, (available in galvanized steel or in extruded aluminium) but always with our screws-free clipping system, and continues with any of the optional slats configuration (one colour per side, perforated, different materials etc..) to make it a perfect product for any project. Standard colours are RAL9006, RAL9010, RAL7012 and RAL1015, but any other RAL colour is possible under request, even with one colour per side of the slat.
The UPF-35 slats can be perforated or in two different colours (one on the inside of the slat and one on the outside), and installed horizontal, vertical, or in canopy position. The louvers can be framed, and the frames can be fixed, sliding, hinged, and vertical or horizontal foldable.