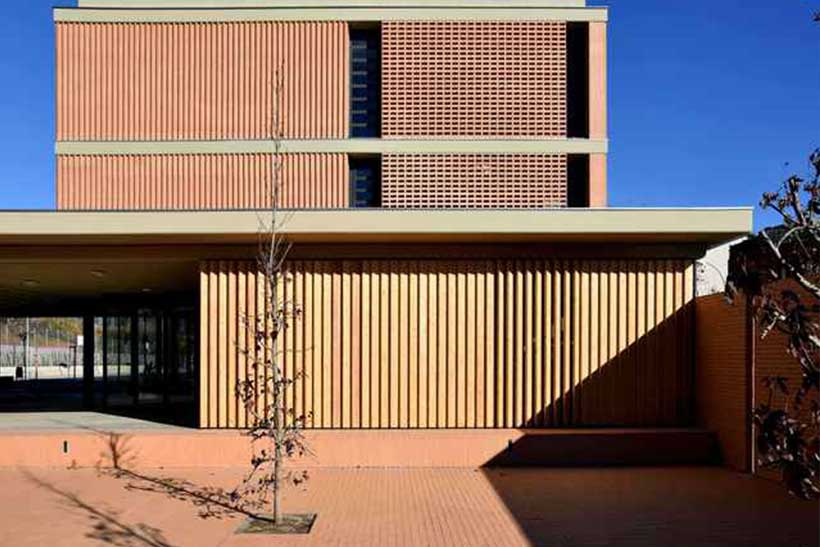 The Umbelco UPM series is a wide family of products, with wooden composed slats, that are available in a wide range of different shapes and designs, but use the same kind of heat-treated wood, that gives the a superior weather resistance, a great dimensional stability, and a warm aspect without suffering  many of the disadvantages of natural wood. Our UPM series have very low maintenance requirements, and most of the advantages of our aluminum series, in order to offer a best quality product, environmentally responsible, and user friendly.
UPM fixed / adjustable brise soleil with square/ rectangular / elliptical / diamond shape, with special designed hardware, composed of a serie of paralel heat treated wooden slats PEFC certified, attached to a aluminium / steel frame
Features

This product uses PEFC certified thermo treated wood, in a wide range of shapes and sizes. We design and produce specific frames for the product, according to customer requirements.
The UPM brise soleil can be installed horizontal, vertical, or in canopy position. The louvers can be fully framed, and the frames can be fixed, sliding, hinged, and vertical or horizontal foldable depending on the shape of the slats.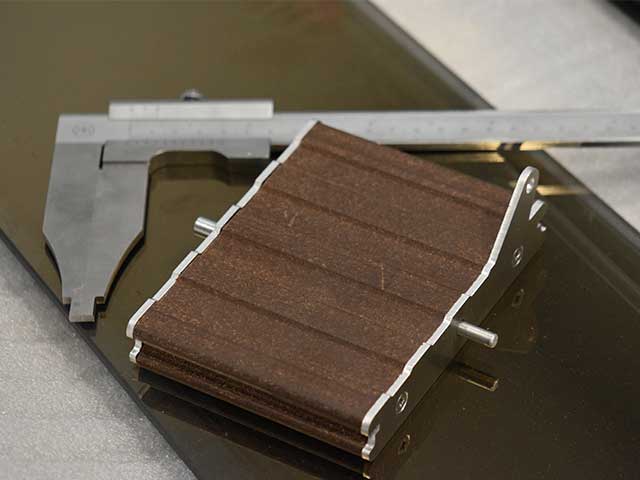 fixed wooden louvers | UPM