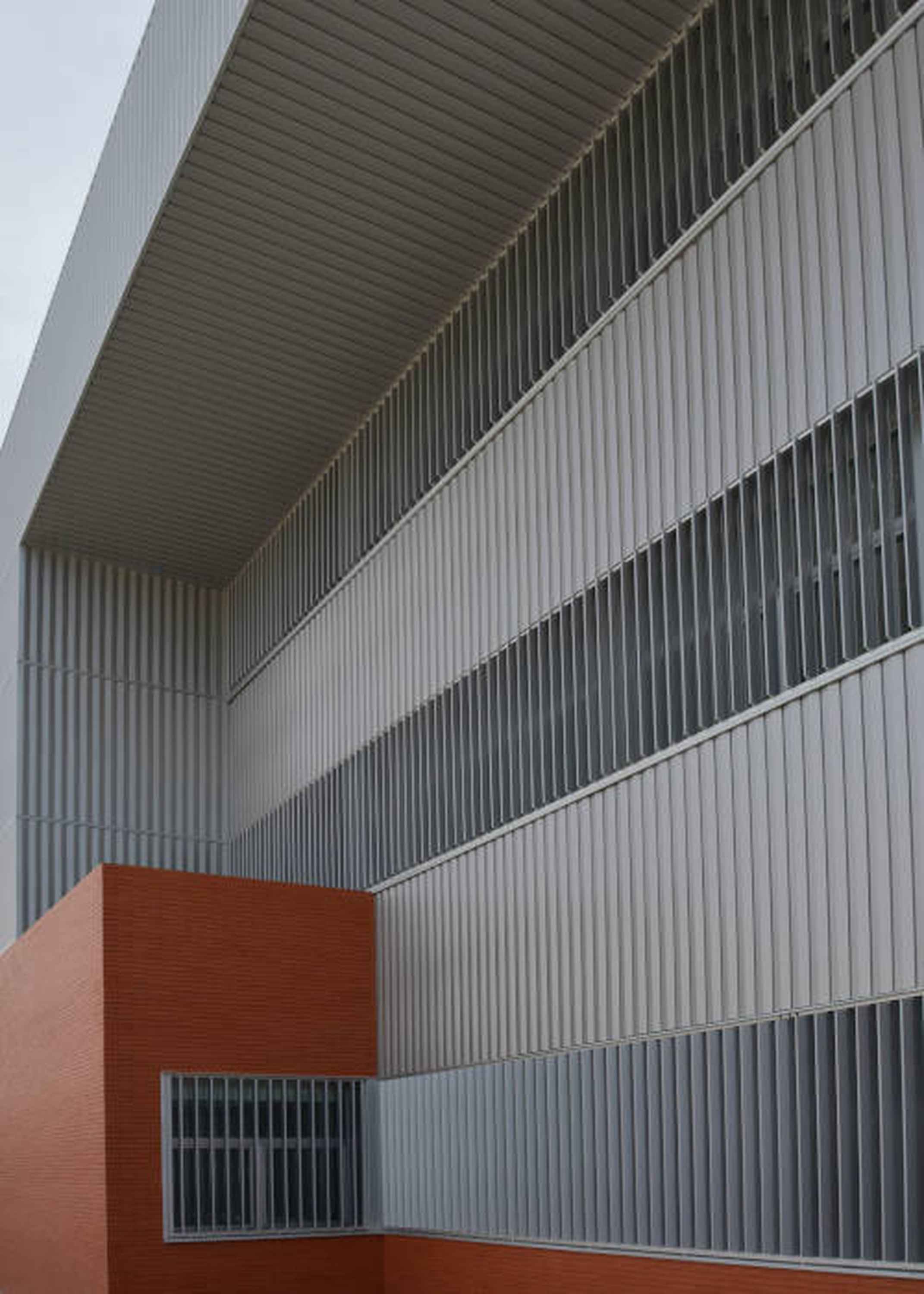 Its UPO-150 and UPF-150 friendly design, and the outstanding possibilities that allows in any building are very appreciated by our customers, that like using them as a façade cladding in combination with the UPO and UPF, for making uniform-looking façades, with highly-specific solutions integrated. As a cladding, allows the micro ventilation between slats and acts as a sun shading for walls. As a second skin, reduces temperature leaks, humidities and protects other isolants. As part of our all-in-one façade solution, allows hidding UPO frames, offers great looking integration of the systems, and helps keeping the cost very low.
The UMBELCO UPR-150 façade cladding system consists of a set of aluminium, double reflection, 5.9 inches strips, with micro-ventilation between them. Standard brackets are aluminium, "L" shaped extruded supports, with pre punched patented clip on system, even pp of fasteners, assembly and cleaning.
Features

It´s composed by a reinforced version of the UPF-150 slat, with a whole new clip system, that makes it a very efficient solution for wall lining. The medium size of the strips is a perfect compromise between fast installation and versatile design, and the efficiency of the clipping system it a great wind-proof guarantee. Standard colours are RAL9006, RAL9010, RAL7012 and RAL1015, but any other RAL colour is possible under request, even with one colour per side of the slat.
The UPR-150 slats can be perforated or in two different colours (one on the inside of the slat and one on the outside), and installed horizontal, vertical, or in canopy. The UPR-150 can be framed, and the frames can be fixed, sliding, hinged, and vertical or horizontal foldable.
façade cladding | UPR 150